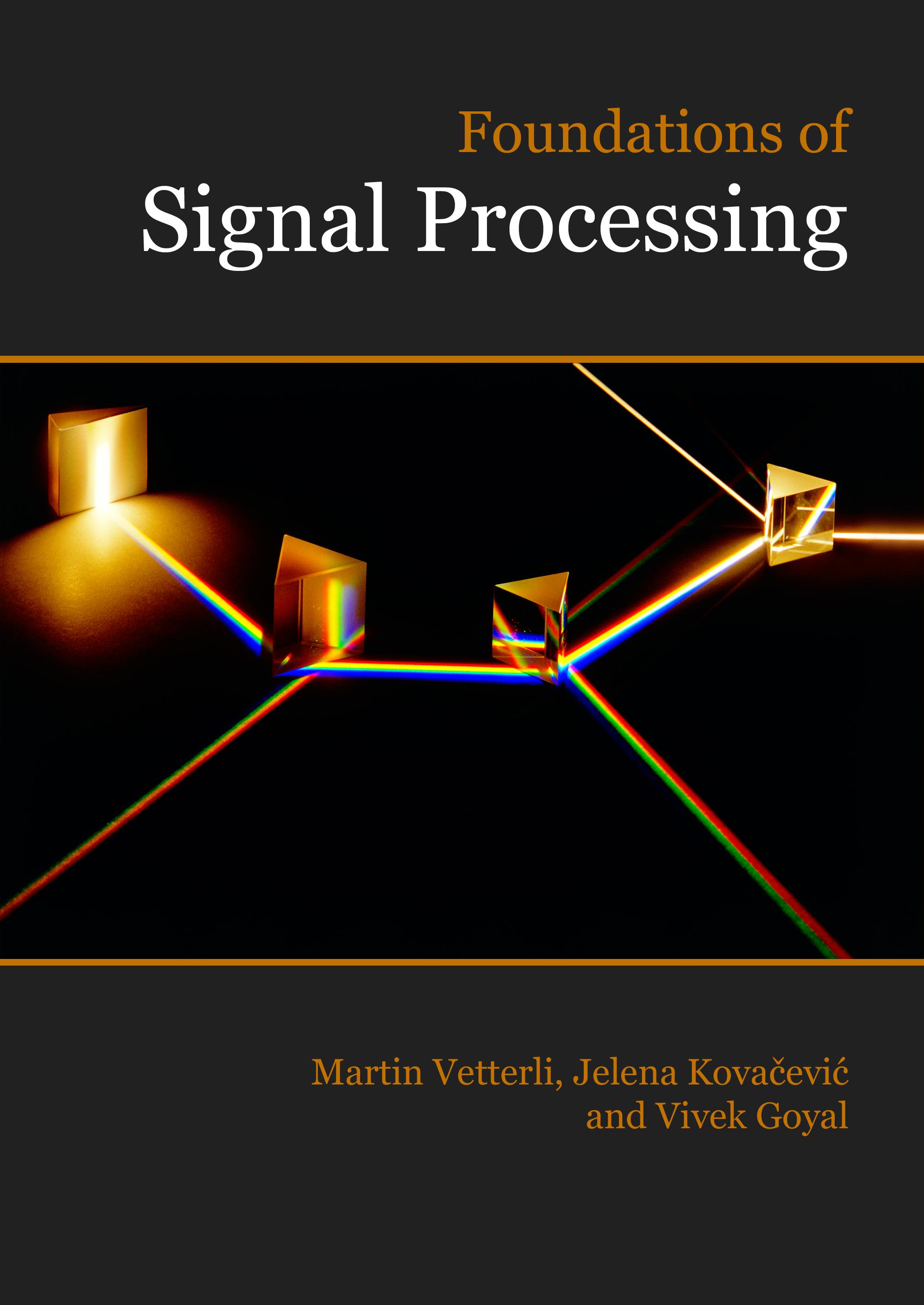 The original Fourier and Wavelet Signal Processing (a.k.a. The World of Fourier and Wavelets) has evolved into a pair of books:
Foundations of Signal Processing
Fourier and Wavelet Signal Processing
Together, these books aim to present the essential principles in signal processing along with mathematical tools and algorithms for signal representation. They comprehensively cover both classical Fourier techniques and newer basis constructions from filter banks and multiresolution analysis—wavelets. Furthermore, they gives a synthetic view from basic mathematical principles, to construction of bases, all the way to concrete applications.
Both books will be published by Cambridge University Press.
Current free versions: